32 Then you will know the truth, and the truth will set you free. John 8.32
We desire to honor Jesus' prayer in John 17 for Unity and believe that it must be based upon the Bible and expressed in our love for one another in Christ (John 13.35). We seek to speak where the Bible speaks and to remain silent where the Bible remains silent in all matters that pertain to faith. Further, we emphasizes that in everything religious there must be a "Thus saith the Lord," direct biblical example or "Necessary Inference" for all that is done in the name of Christ. The objective is religious unity of all believers in Christ. The basis is the New Testament. We want to restore New Testament Christianity.
Frequently Asked Question on What We Believe
Who is in Charge?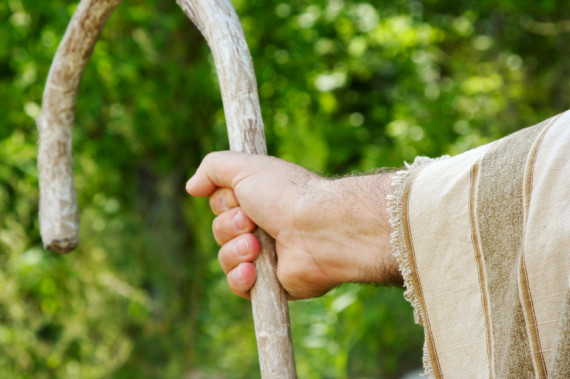 The Head
We are baptized believers who assert that Jesus, God's only begotten Son, founded only one church (Matthew 3.17, Matthew 16.18, John 3.16, Ephesians 4.4-6, and Romans 16.16), and that the only basis for restoring Christian unity is the Bible (Ephesians 4.1-16, Matthew 7.24-27, John 17.6-23 and 2 Timothy 3.14-17). We believe that Jesus is the Way, the Truth, and the Life (John 14.6) and that He is the author of salvation (Hebrews 5.9, and Hebrews 12.2). He saves you by grace through faith (Ephesians 2.8 and Colossians 2.9-14). Jesus serves as the only mediator between God and man (1 Timothy 2.5, and Hebrews 4.14-16). Jesus is the head of the church (Colossians 1.18 and Ephesians 5.23-24) and the Good Shepherd of the flock (John 10.10). Our Chief Shepherd left His sheep in care of Shepherds also known as Elders (John 21.15-18, 1 Peter 5.1-4, Acts 20.17-31, and 1 Timothy 3.1-7) and Deacons help the Elders serve the body (1 Timothy3.8-9).
Who are We?
The Body
As Christ followers, scripture calls us a priesthood of all believers (1 Peter 2.4-10) and refers to us as believers in many ways. Some include Branches (John 15.5), Sheep (John 10.11-16), and Body (Romans 12.4-5, 1 Corinthians 12.12-31). As the Body, we submit to Jesus our Head (Ephesians 5.24, Colossians 1.15-20). We prefer to be known simply as "Christians" (Acts 11.26). We take our name from our Head (Matthew 16.18, Romans 16.16 and Ephesians 5.23). We believe in autonomous, congregational church organization; local governance by a plurality of male elders (Titus 1.5); tested Deacons (1 Timothy 3.8-9); Baptism by immersion of consenting believers for the forgiveness of sins (Acts 2.38); weekly observance of Communion (Acts 20.7, 1 Corinthians 11.23-32) and cheerful giving by our members (2 Corinthians 9.6-7 and 1 Corinthians 16.1-2). We believe we will one day be united with Christ in His resurrection (Romans 6.3-5) and that Jesus desires for His members to be faithful until death (Revelations 2.10).
What is the Reward?
The Reward
We believe that Jesus has prepared a place for His followers and that He will return to take His sheep home with Him (John 14.2-4). Heaven is the Reward.  It's the place for those who have their names written in the book of life (Revelation 20.11-15, Revelation 21.7-8).
---
More on What We Believe: